NovembeRally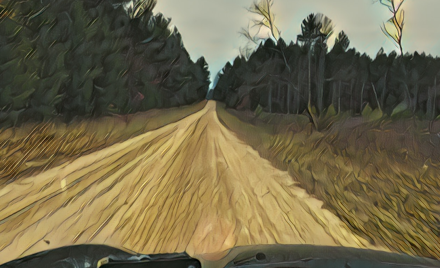 SCCA - Land O' Lakes Region - Road Rally
Saturday, November 16, 2019
Crooked Pint Chaska
,
Chaska

,

MN
Registration closed November 16, 2019 11:59 AM on November 16, 2019 11:59 AM CST Registration ends November 16, 2019 11:59 AM on November 16, 2019 11:59 AM CST Registration opens October 12, 2019 12:00 AM on October 12, 2019 12:00 AM CDT Registration runs from October 12, 2019 12:00 AM to November 16, 2019 11:59 AM
NovembeRally
Here is the roadbook. Please print your own copy if you need a paper copy.
Here is a link to the RBK file. You need to download it with your device, not a laptop. Once downloaded you open it from Rabbit Rally 2. be sure you are in roadb ook view then go the files icon and load this file.
http://rabbitrally.com/web/RbdConvert/DownloadRbk?guid=6aaa44c9-4cf3-451d-8a70-97eeacf66ceb
Sign-in: 9:00 AM - 10:00 AM
First Car Out: 10:01
Start at the Crooked Pint/Chaska Curling/Event Center. 44.789528, -93.602425
About 
The rally is an SCCA/LOL Regional rally. It will be about 80 miles in the counties adjoining the Minnesoata River between Chaska and Le Sueur.
Roadbooks will be posted/emailed the week prior to the event. YOU are responsible for printing your own Roadbook. If you can't, let us know and we will print one. The Roadbook will define the course and timing. The instructions (Tulips) are obvious and don't need pages of rules to figure them out.
An electronic Roadbook will be posted/emailed in the form of an RBK file during the week before the rally. This is for use by those using Rabbit Rally app. We suggest you download the Rabbit Rally 2 app and use it to run the event. It greatly simplifies the timing aspect of the sport.
Rabbit Rally 2 Installation
This rally uses the MiRally GPS timing system. This means all timing is done via GPS location rather than workers with clocks. 
To run the rally you need to download the Rabbit Rally 2 app from the App Store or Google Play. It's free.  This app includes the GPS timing software, a built-in rally computer and an electronic version of the rally instructions which you will download later.
In order to get accurate times, you must turn off your device automatic date-time feature. This is usually found in the General part of the device settings.
When you Download the app, it  will ask you a few questions during installation. Say yes to all of them and do what it asks.
On Androids, you might be asked to turn off battery optimization for the Rabbit app. This is so the system will not try to put to sleep while you are using it. The app uses a lot of battery. Be sure to press "Close App" when you are not using it.
Electronic Roadbook (RBK)
The Electronic roadbook contains the instructions as well as a built in rally computer to keep you on  time.
You will be given a start time at sign-in. 
Format
Instructions are presented as "Tulips". A tulip is a diagram of a point along the course. You enter by the dot and leave by the arrow.
There are two kinds of sections, Link (denoted by an L) and Timing (denoted by an S and the speed to maintain ).
Link sections give you a time in whole minutes to complete them. You are not timed.
The start of a Timing section contains a red timing clock icon in the roadbook. Each instruction contains the ideal time (elapsed time from the beginning of the section) to get to that point.
Sign-In
We will help you set up the GPS timing at sign-in.  The process is…
Go to Connections screen by pressing the Rabbit icon in the top left corner.

Select Timing System (on the bottom of screen)

Login using your email address and the password "conclave"

Be sure the GPS accuracy is less than 10m. You may need to go outside if you are in a building. Depending on your device, it may take a few minutes.

Press the Sync icon to sync your time to rally time

We will verify that your timing system is working.

Set Start time. Be sure the date is correct.
The Start of the Rally
Move to the start line about a minute before your given start time.
Press the rabbit icon in instruction 1.
You are now ready to go. The rabbit app will keep you on time on your way to the end of calibration. 
Proceed to TC 1 to begin the first timing section. When you get there. 
Press the red icon, 

Press +1m. (be sure you didn't press +30s, you want to start at the top of a minute)

Use the slider to "Set odometer to zero when save" 

Press "Set Start Time"
Leave when your time to ideal is 0.0. DO NOT leave early. Your start time is recorded by GPS and must match the time you set to get good scores. 
You will have about .5 mile to get up to speed and ontime.
As you drive a Timing section your time is taken at about .5 mile and every .35 mile thereafter. Some timing points are removed due to proximity (.10 mile) of turns or Stop signs.
When you reach the end of a TC, timing stops. Follow the instructions to the next TC and repeat. This known as a Link and is denoted in your instruction as L and the number of minutes you have to complete the Link. Rabbit will count you down to the end of the Link. 
Scoring
There are many timing points (TP). You get .1 point for each .1 second early or late up to a maximum of 60 points per TP and a maximum of 300 points per timing section.